Soo Line R-O-W Flanger Warning Signs
Place these fully assembled HO scale flanger signs at appropriate locations (near a road, bridge, or switch) to warn your M-O-W crews to raise the flanger blades and thus avoid damaging railroad and private property.
HO Scale Flanger Warning Signs (Set of 6) – $15.00
"Our products of Soo Line and Midwestern prototype are geared to make your layout stand out from the rest."
Please use the or
for purchasing items on this page.
Soo Line Railroad Crossing Crossbucks
Based on Soo Line prototype, these O scale Crossbucks are unique as they use discarded rail for the post. Fully assembled, they come with yellow and red stop sign decals along with paper signage indicating the number of tracks crossing for customizing by the modeler.
O Scale Crossbucks (Set of 2) –$16.00
Soo Line Station One Mile Indicator
I place these signs well outside of the station scene. In the real world they are placed exactly one mile away from a depot on the Soo Line. These signs survived into the 1990s on some ex-Soo lines operated by the Wisconsin Central. Sign is affixed to rail stock. Fully assembled.
HO Scale Station One Mile Signs (set of 4) –$15.00
Modernized Deleted Stop Sign Griswold Crossing Signals
By the 1970s many railroads removed the rotating stop signs and continued using the Griswold signal in its simplified form. Please see our order form page for the options and pricing on these signals. They are designated "Flash Only".
HO/O Scale Modernized Griswold Signals (set of 2)
We think they're the finest crossing signal on the market! They come with infrared detection from Logic Rail, servo motors, and Griswold Bell sound. They are designed as "plug and play" units. See order form for options and pricing.
HO/O Scale Griswold Signals w/Rotating Stop Sign (set of 2)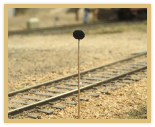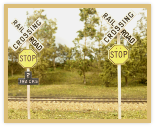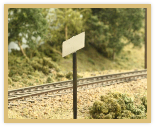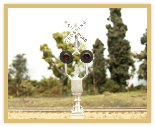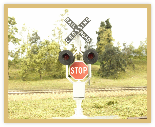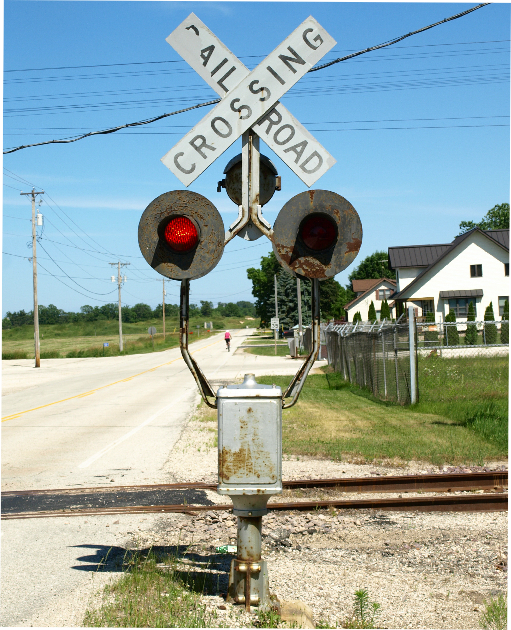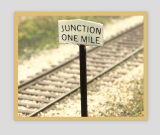 Soo Line Junction One Mile Sign
Another unique sign, suitable for your railroad whether you model the Soo or not. Sign is mounted on code 55 rail. Brass sign is decaled. Fully assembled.
HO Scale Junction One Mile (set of 2) –$10.00




Magnetic, so the loads can be removed with a magnet as shown (magnet not included). These loads are unique and fit the popular HO Roundhouse/MDC Ore Cars. No two loads are alike. We can ship ip to 24 loads for the low price of $3.50 using Priority Mail!
HO Scale Ore Car Loads For MDC (set of 6) –$14.00
Details Order Form
Griswold Order Form
SOLD OUT SOLD OUT SOLD OUT SOLD OUT